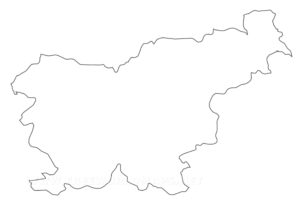 What style of song do you like best? Does it need costume changes, clucking, or maybe the odd penguin on stage? Or do you like a song just to be a song without all the bells and whistles?
Today's birthday girl Tanja Ribič had a song that fell into the second category. I guess she could have had circus performers, but instead went for a simple setting of a dark stage, a small number of visible backing singers (remember them?) , two instrumentalists and a long white dress. This was a time of less razzmatazz and, get this, an invited audience. They were told there would be a false ending, but they all forgot and started clapping. I say this because in the absence of pyrotechnics, a false ending might have been enough to earn a few extra points. Tanja finished 10th – the left-hand side of the scoreboard in today's parlance, so for that she must be happy.
Tanja is 54 today.
Srečen rojstni dan, Tanja!