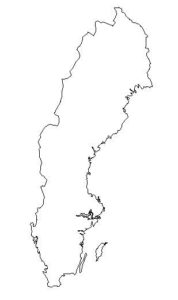 We all love a Swedish song. Well, for some fans the contest begins and ends with the country of the yellow cross on a blue field. Admittedly, they have put some choons forward in their time (Sweden that is, not the fans), but they're not alone in that.
Well, today, we'll concentrate on the country gunning for its seventh win. Today's birthday boy Benjamin Ingrosso won the golden ticket to Lisbon. The son of Saint Pernilla Wahlgreen, the omens were good. And you could say that the setting from the mainly Swedish production crew would be very sympathetic. Nevertheless, his little song with his stripey lights was a better attempt than the year before and he warranted his seventh place. Best Nordic in Portugal, and stacks of maxima from the juries, but none from the televoters. His was a truly polarising performance.
Benjamin is 24 today.
Grattis på födelsedagen, Benjamin!