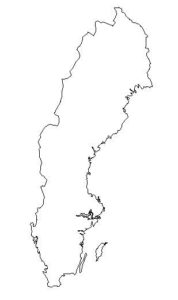 Now we know a certain country with a blue and yellow flag has excelled in our favourite TV show. You may even think they could win this coming year. And no, I'm not talking about Palau.
The truth is that Sweden could win this year, but 36 other countries could as well. But let's have a look at a former Swedish entrant. Back in 2004 – that year of the first semi-final in the host country – SVT sent to day's birthday girl Maria Magdalena 'Lena' Philipsson. She's a legend in Schlager circles, but has only represented her country once. Of course, she didn't have to compete in the semi-final, and had to wait while every other country got to perform their songs before her on that fateful Saturday night in Istanbul. It all worked though. Lena's antics with her microphone stand earned her a fifth-place – pretty good for performing last.
Lena is 57 today.
Grattis på födelsedagen, Lena!