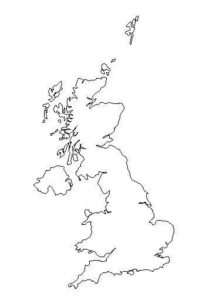 You know those countries that used to rule the roost, but are now having a very hard time? Well, even though many say otherwise, they are still trying, and I'm sure every country out there would love to win an edition of our favourite TV show.
In other news, today we journey to Tel Aviv in 2019. It was a fine old affair, although maybe the Grand Final was just a little too long. As we know, the Big Five (and host) don't need to go through those pesky semi-finals. One of the Big Five's representatives was today's birthday boy Michael Rice. He'd got a song written by a Swede, and an old-hand of Eurovision as one of his able backing singers. So what went wrong? Did said Swede save a better song for himself? Was it being drawn between two highly-fancied Nordic countries? Or has Michael's country genuinely lost its way? Anyway, don't blame Michael. He tried his best.
Michael is 24 today.
Happy birthday, Michael!