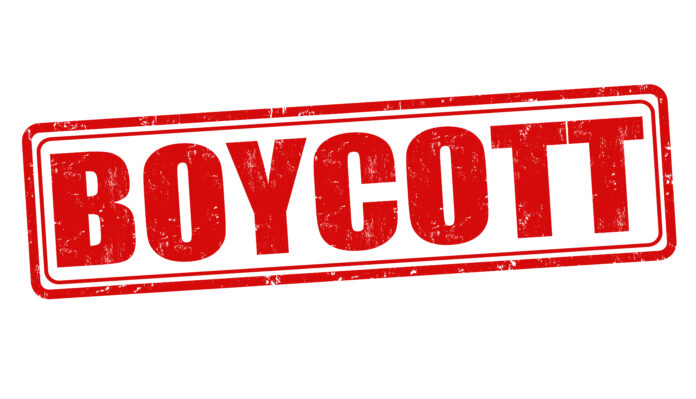 Well that's it – all of the selections have completed, and now we get to the sharp end of proceedings – the Head of Delegation meeting.
For those of you not in the know, this meeting is where the TV companies formally submit their songs, have a two-day look around Kiev and get to know each other. However, there remains one fly in the ointment.
Russia.
At the time of writing, reports suggest that Russian TV has not told the EBU who their head of delegation is, how many delegates are going to Kiev or let anyone know if they will present a song.
Calls for snub
Last week Russian MP Vitaly Milonov urged the head of Russia's Channel One TV to pull out of the competition. Recently, Eurovision diva Philipp Kirkorov said he saw "no point" in Russia participating in Eurovision.
The deputy chairman of the State Duma's committee for culture, People's Artist of the USSR, Iosif Kobzon, has joined appeals to snub Kiev.
Russia failing to submit a song seems a very real possibility. A boycott in effect.
What would that mean?
Boycotting Monday's meeting and would almost certainly mean a fine for Russian TV. If no song is submitted, it would lead to the broadcaster forfeiting its participation fee.
It would almost certainly cause awkwardness around the table. There is already a hint of an "engineered" political situation, with Kremlin spokesman Dmitry Peskov questioning delegation safety.
I'm sure the Russians would continue to justify their reticence with worries about the safety of their performer and team.
Anything to make them look like the hard-done-by party.
Act fast
The fact is, if Russian TV fails to present a song, the EBU needs to act fast and dismiss any suggestion that Kiev is an unsafe host city, or that as organisers they cannot guarantee the well-being of particpants, fans and the world media.
There is an obligation to make sure that everyone knows that Russia simply refused to take part in a contest that other broadcasters feel happy to support.
Only time will tell.
Update: Russia has since announced its song and performer, though concerns remain around security of its delegation, according to pro-Kremlin sources.
Related articles