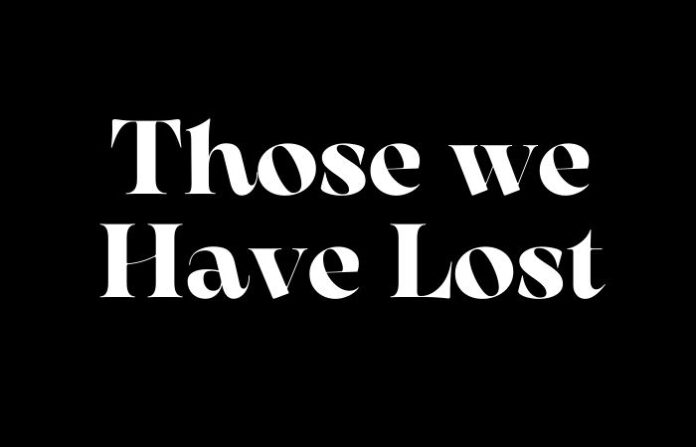 With the grand final for 2022 just hours away, it's time for us to remember those who walked on the Eurovision Song Contest stage before and who (since the last Contest) are sadly no longer with us.
Igor Vovkovinskiy – who carried Ukraine's Zlata Ognevich on to the Eurovision stage in 2013 – died from heart disease on August 20 2021, aged 38. At 7'8″, Igor was the tallest man in the United States and one of the tallest in the world.
British blues vocalist John Lawton – who represented Germany at 1976 contest as part of Les Humphries Singers – died at the age of 74, on 29 June 2021. "Sing Sang Song" finished 15th in the contest out of 18 entries
Djivan Gasparyan who performed on stage for Armenia at the Eurovision Song Contest 2010 died at the age of 92 on 6 July 2021.Gasparyan played as part of the Armenian entry "Apricot Stone" by Eva Rivas at the 2010 Eurovision Song Contest in Oslo and became the oldest ever person to feature in a Eurovision Song Contest performance, but was not officially listed as a guest artist.
Curt-Eric Holmquist who was the conductor for six Swedish Eurovision songs died of leukaemia on 20 July 2021 aged 73. He first took the stand in Luxembourg in 1984 when the Herrey's won, returning in 1985, 87, 90, 93 and 97.
Carmelo Martinez of the Spanish group La Década Prodigiosa who took part in the 1988 contest with 'La Chica Que Yo Quiero' passed away aged 64 on July 28 2021. The song came 11th with 58 points, but went on to sell over half a million records in Spain.
Singer and songwriter Hayko (Hayk Hakobyan) died of a Covid-related illness on 29 September 2021, aged just 48. He represented Armenia in 2007 with 'Anytime you need' coming eighth. Hayko released his first album Romances in 1999 after winning first place at New York City's Big Apple festival. Throughout his career, he won a number of Armenian Music Awards and American National Music Awards and in 2017, returned to Eurovision as a judge for the national selection show Depi Evratesil.
Maria Mendiola, one of the members of Baccara, died in Madrid on 11 September 2021, surrounded by her family at the age of 69. Mendiola formed Baccara in 1977 with Mayte Mateos, when the pair worked as flamenco dancers in the Canary Islands. In 1978, they entered the Eurovision Song Contest with 'Parlez-Vous Français?'. Representing Luxembourg, the duo took seventh place, losing to Israel's Izar Cohen and the song A-Ba-Ni-Bi.
Belgian author, singer, and songwriter Franck Olivier – who represented Luxembourg at the Eurovision Song Contest 1985 – died at the age of 73 on 8 November 2021. He was picked by RTL to compete in the 1985 Contest alongside Ireen Sheer, Margo, Diane Solomon, Malcolm Peters, and Chris Peters with "Children, Kinder, Enfants". The song came 13th with 37 points.
Edmundo Silva passed away on 21 November 2021 at the age of 82, after a prolonged illness. He represented Portugal at Eurovision 1977 as part of Os Amigos, finishing 14th out of 18 acts scoring a total of 18 points.
Russian born, Finnish singer Laila Sinikka Halme died on 28 November 2021. She took part in the 1963 Eurovision Song Contest with the song "Muistojeni laulu" ("The Song of My Memories"). Unfortunately, she finished in tied last place with 0 points. Afterwards, she pretty much retired, though did return to our Eurovision world in 1987, when she hosted Euroviisut.
Emil Ramsauer, who played bass violin at the 2013 Contest with Swiss group Takasa, has died a few weeks shy of his 104th birthday. The group consisted of six Salvation Army soldiers and was first known as Heilsarmee until the EBU stepped in, pointing out the Contest rules forbid political and religious content. The same rules barred the group from wearing Salvation Army uniforms on stage.
Israeli singer and actress Carmela Corren passed aged 83 on 16 January. In 1963, she represented Austria in the Eurovision Song Contest with her song "Vielleicht geschieht ein Wunder" ("Maybe A Miracle Will Happen") and finished seventh.
Armando Gama represented Portugal in 1983. He died of cancer on 17 January 2022, aged just 67. Known for his trademark shoulder-length jet-black hair, he sold over five million records in Portugal alone. Gama still performed in his later years, with a live show called "Armando Gama: The Fifth Beatle," performing cover versions of well-known songs made famous by The Beatles.
1964 Bulgarian and German singer Nora Nova passed away on 9 February 2022. She was 93 years old, and competed for Germany with the song "Man gewöhnt sich so schnell an das Schöne", a song that still holds the record for longest Eurovision song title. She finished in a tie for 13th place. She's also the first Bulgarian to take part in the Contest. Most footage of the 1964 Contest was lost, so it's audio only …
Chris Scicluna, who had represented Malta in the 1994 Eurovision Song Contest together with his wife Moira. Chris died at the age of 62 on 18 February. The couple had represented Malta with the song "More Than Love" in Dublin and had placed fifth. They had returned to Eurovision in 1999, when they penned the song "Believe in Peace", interpreted by the trio Times Three – Chris and Moira performed backing vocals.