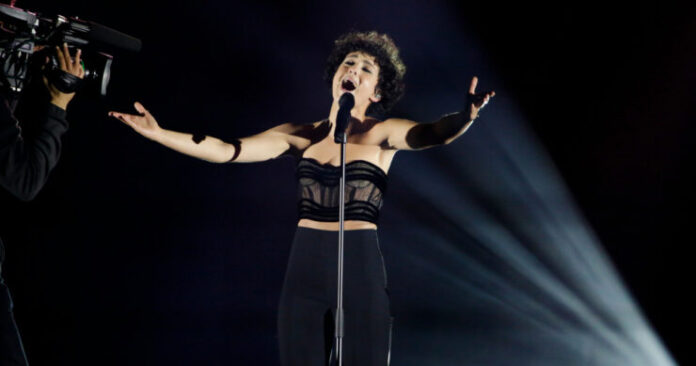 Waiting for France, and I've just remembered it's 5 o'clock somewhere, and it's 5 o'clock here, so I've cracked open een biertje. Proost!
I've still been struggling to manage the end of this song. The effect I described in my Countdown review still kicks in at the same moment. Let's see if Barbara can sell it to me here.
We knew from the French national final that Barbara can sing and perform this well. There are, of course, no imperfections from her here. She's beautifully lit, similarly to the French final, with just a flourish of changing light and animation of flying birds.
As the frenzied ending builds a single Steadicam circles her in close up, moving jarringly in and out. It's at exactly the point where the song consistently loses me and it's not an effect that's particularly easy on the eye.
I know I'm starting from an inclination not to like this, and if you did before you will again here certainly, but it's a little too dark and intense for me to see as a winner. Pas pour moi.
Monty x