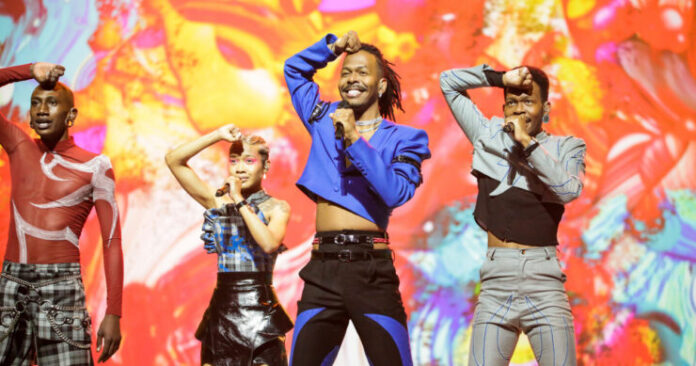 I seem not to have written a review about this the first time round. What was I thinking?  Apologies.
I do love this song. Its message chimes with me, and it is immaculately performed by Jeangu – who looks striking in his blue suit jacket complete with black armbands for added effect,  that's revealing just enough for skin to get us whoopsies a bit over excited (Monty!)
But back to the song: if I had one criticism, it is that it's one chorus too long for my liking, and the end gets a little repetitive, but then again when you have got a message, why not sell it I say.
Phil's prediction :10-16th