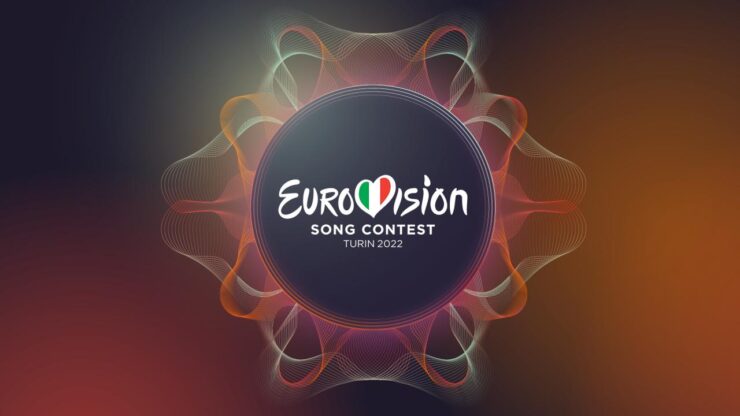 The Eurovision Song Contest 2022 was the 66th edition of the Eurovision Song Contest. It took place in Turin at the Pala Olimpico (also known as Pala Alpitour), following the Italian victory at the 2021 contest with the song "Zitti e buoni" by Måneskin.
Results
The winner was Ukraine with the song "Stefania", performed by Kalush Orchestra and written by the group's members Ihor Didenchuk, Oleh Psiuk, Tymofii Muzychuk and Vitalii Duzhyk, along with Ivan Klimenko. Ukraine's 439 points received from the televote in the final are the most televoting points received in the contest's history to date, making "Stefania" the first song sung entirely in Ukrainian and the first song with hip-hop elements to win the contest.
The United Kingdom, Spain, Sweden and Serbia rounded out the top five, with the United Kingdom and Spain achieving their best results since 1998 and 1995 respectively, and Serbia achieving its best result since 2012. It was also a record-extending sixteenth time that the United Kingdom finished in second place. Italy finished in sixth place, thereby achieving the best result for a host country since 2016.
The Grand Final was on Saturday, 14 May 2022, with semifinals on 10 and 12 May 2022. All shows were shown live at 21:00 CET.

The three hosts of Eurovision Song Contest 2022 were Mika, Laura Pausini and Alessandro Cattelan.
This was the third time that Italy hosts the contest, having previously done so for the 1965 and 1991 contests, held in Naples and Rome respectively, as well as the first EBU event to be held in the country since the last edition of Jeux Sans Frontières in 1999.
The contest was organised by the European Broadcasting Union (EBU) and host broadcaster Radiotelevisione italiana (RAI).
Preparations for the 2022 contest began on 23 May 2021. Martin Österdahl, the executive supervisor of the contest on behalf of the European Broadcasting Union (EBU), handed RAI, the Italian participating broadcaster, a stack of documents and a USB drive with tools to begin the work needed to host the next contest.
Listen to the songs