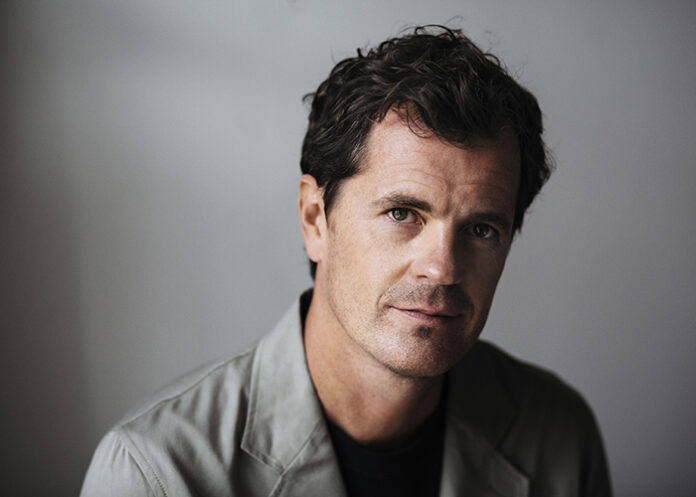 One of the key figures behind the scenes of the Eurovision Song Contest is Martin Österdahl, the Contest Executive Supervisor. His passion for the event and a drive to innovate have helped the annual competition reach new heights.
Born and raised in Sweden, Österdahl has had a long and impressive career in television and media. As well as producing some of the most successful TV shows in Sweden, such as "Expedition Robinson," "Allt för Sverige," and "Melodifestivalen," he is the author of a successful thriller series called the Max Anger books. The novels set in the world of international politics, intelligence, and espionage, have been widely praised. A new stand-alone thriller A New Year's Ending, establishes Österdahl as one of the most exciting voices in the domestic noir genre.
Martin Österdahl holds a Master of Arts degree in Russian and East European Studies from Uppsala University in Sweden. In addition to his studies he attended the Swedish Armed Forces Language School, specializing in Russian.
Fond memories
"I have fond memories of watching Eurovision with my family," he once told an interviewer. "It was a magical experience, and I was captivated by the music, the performers, and the sense of unity it brought to Europe. But if I'm honest, I never really imagined that I would one day be involved."
Österdahl's journey into the world of Eurovision began when he became involved in both the 2013 and 2016 contests. These experiences only deepened his appreciation for the event.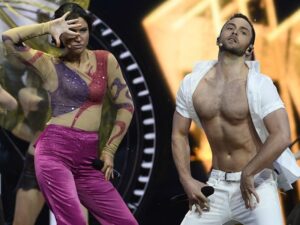 As Executive Producer of the 2013 contest in Malmö, Sweden, Österdahl and his team came up with several humorous sketches featuring host Petra Mede. One memorable moment was the "Swedish Smörgåsbord" interval act, a tongue-in-cheek portrayal of Swedish culture and customs. The 2016 contest in Stockholm, also produced by Österdahl, featured another unforgettable comedic performance, "Love Love Peace Peace," by hosts Petra Mede and Måns Zelmerlöw.
Eurovision supervisor
His passion and expertise did not go unnoticed. In 2020, Österdahl was appointed as the Executive Supervisor of the Eurovision Song Contest, a role that involves overseeing the contest and ensuring that it remains true to its core values while continuing to evolve and adapt.
"The Eurovision Song Contest is a constantly evolving event," he notes. "Our goal is to stay true to its core values while continuing to innovate and stay relevant in an ever-changing media landscape. It's a delicate balance, but one that we strive to maintain."
Throughout his tenure, Österdahl has demonstrated a commitment to innovation and inclusivity, pushing for changes that make the contest more accessible and engaging for audiences worldwide. This has included implementing new voting systems, exploring cutting-edge technology, and fostering diversity among participants and staff.
What's next for Eurovision?
These days, Österdahl lives in Switzerland, with his wife Ella and three children, and in a recent interview, shared his hopes for the future of Eurovision: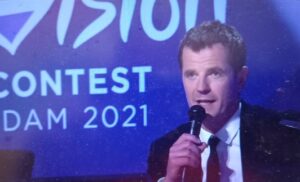 "I envision a Eurovision Song Contest that continues to be a unifying force for Europe and beyond, a platform for creativity and diversity, and an event that constantly surprises and delights audiences with the best of what music and entertainment have to offer."
And as for his catchphrase … "Good to go is something you say in production when something is ready to go on screen so it just felt like the natural thing to say. It just came to me in the moment that first time I was on screen."