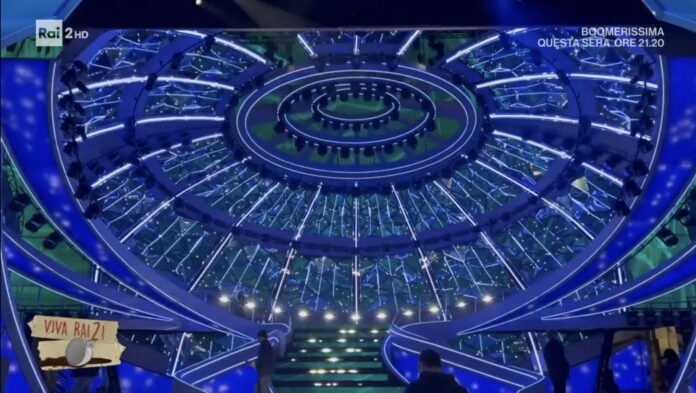 The artistic director (and co-presenter) of the annual Sanremo Music Festival Amadeus has shown fans what to expect when the event kicks off on Tuesday 7 February.
The Sanremo Music Festival 2023 (Italian: 73º Festival della Canzone Italiana di Sanremo 2023) is the upcoming 73rd edition, once again held in the Teatro Ariston of Sanremo, organised and broadcast by RAI.
The shows air between 7 and 11 February 2023, and will be presented for the fourth time in a row by Amadeus, who also serves as the artistic director for the competition, with Gianni Morandi co-hosting.
The special guests this year include Achille Lauro, Al Bano, Annalisa, Black Eyed Peas, Blanco, Fedez, Francesco Renga, Guè, La Rappresentante di Lista, Mahmood, Måneskin, Massimo Ranieri, Nek, Piero Pelù, Pooh, Salmo, Takagi & Ketra.
Here's the stage in action, courtesy of Twitter:
Here Amadeus presents the #Sanremo2023 stage and you can see it in action!

What do you guys think? Do you like it? 💐pic.twitter.com/Vln3WNdfp3

— Festival di Sanremo (en) (@sanremo_en) January 24, 2023