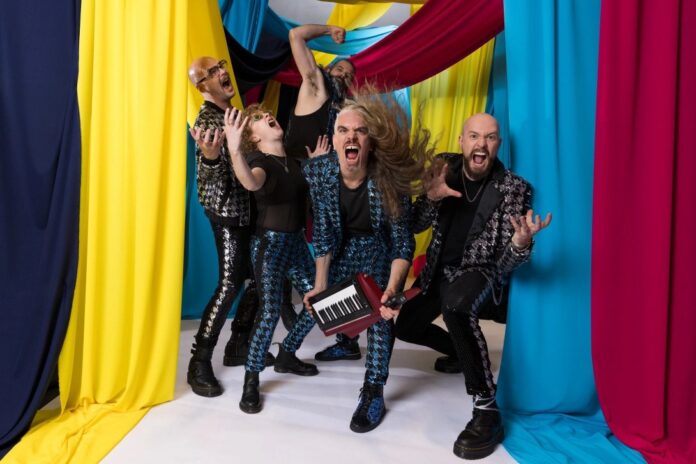 Australia from yesterday!
They want to be a Eurovision house band, be on the stage and always be there. They seemed happy with their second rehearsal – they were more prepared.
How long did it take them? – Three hours from Brighton to Liverpool! They then said 23 hours. Timur upped that with his 43-hour journey from Kyiv.
Mexico City, Milan and Madrid were the places cited that the crowds were wild, as they have performed worldwide. They want to visit more parts of the world – Brazil, Norway, Sweden…..
Best fan gift? – They played in a bike shop in Czechia and got a motorbike! The rest of the band said a cheesecake and a piggyback ride – not much of a gift!  What is your favourite Rock or Electronic song? – Shum! (Right answer), Hatari (not so much).
Are they watching Eurovision in the early morning? – Horrible. They are so dedicated, and the band claim Perth 2024 will happen – we all know it won't! The band were formed in 1999 but has been the current band for 12 years. Germany was the last country they had travelled to, and they have an Aussie tour in June, a new album, and a European tour in October.
Musical inspiration? – They listen to many different types of music and take inspiration from elements of what each person listens to make the band sound as they do. Rituals before going on stage – a goat sacrifice! But seriously, folks, just focussing and getting excited.  For big moments they will have a huddle.