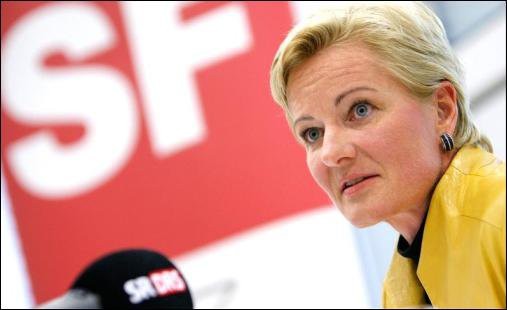 The European Broadcasting Union (EBU) has insisted that 43 countries be allowed to take part in the 2017 Eurovision Song Contest.
After more than a week of negotiation, the situation remains that the Ukrainian Security Service (SBU) has refused to allow Russian singer Julia Samoylova to enter the country, effectively banning her from the competition in May.
Negotiations have tried and failed to find a solution, and now the organising organisation has told Ukrainian TV that unless they allow Russia a place just like every other participating nation, they will find themselves out of the running for future contests.
The ultimatum was made last week in a private letter from EBU Director General Ingrid Deltenre to Ukrainian PM Volodymyr Groysman. In it she noted that a number of other broadcasters had threatened a boycott if Samoylova lost her place. A response from Ukraine is due today.
Deltenre adds that "the EBU fully understands and respects the laws of Ukraine", at the same time remind that the Ukrainian authorities have promised during the ongoing dialogues since June 2016 that "all efforts will be made in order for all 43 delegations to be able to attend and that their safety will be guaranteed, under the condition that they pose no threat".