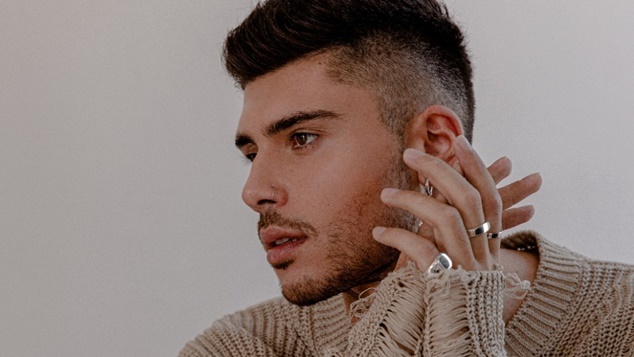 Cyprus is set to participate in the Eurovision Song Contest 2023 in Liverpool, having internally selected Andrew Lambrou to represent the country with the song "Break a Broken Heart".
The song was released online by Panik Records this morning:
It's an early contender for our annual one-liner compilation, with the line 'I miss your kiss, gasoline and a matchstick', and in a Eurovision First (TM), rhymes addiction with science fiction.
The video features topless Lambrou swimming, and a lady friend who has an absolute screaming fit in public when he presents her with some Claire's Accessories trinket while wearing a questionable jacket. Clearly the hints about a ring went unheard.