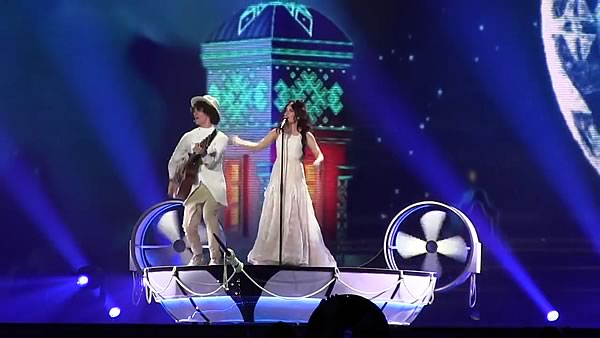 If you, dear viewer, have noticed my writings over the last hour or so, the last four songs are a touch challenging when all performed in a row.
All four can (and have) been described as much of a muchness. Nothing stands out but, conversely, there's nothing terribly wrong with two of them but two of them are completely batshit … in different ways.
Thankfully, NAVIband provided the breath of fresh air that this part of the running order needed. Nothing has changed from the other day and they still sing on the hull of a Sealink Hovercraft. The energy that they generate coupled with the tap-along tune, very good vocals (and the fact that the previous four songs have all been shades of shite), it looks more natural than San Marino, less forced than Switzerland, less batshit than Croatia and as such I think that this will qualify and end up in the top half of this semi final result table.
They also both love the camera and it comes across, something the jurors and the televoters will love.
Video courtesy of esckaz