Moldovan broadcaster TRM has revealed the artists and songs invited to live auditions to be held on Saturday 28 January, and going by the name of Etapa Națională.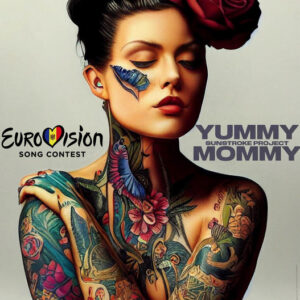 The auditions are always a source of entertainment, often featuring some of the most bizarre acts and songs. It's a day that always cheers up a gloomy January. Highlights almost always included the terminally untalented Sasha Bognibov – back as always for yet another shot with yet another dodgy sounding song title.
Last year, full-time piss taker Misscatylove submitted a minute or so of white noise called 'Intro', earning online love. This year's hopeful song 'Outro' has not made the shortlist. There is however yet another song from Sunstroke Project, indicating we already know who'll be getting non-refundable Easyjet tickets to Liverpool.
The long shortlist
Formația Vele – "Jocul neamului moldovenesc"
Corina Ivanov – "When Love's Real"
NÖRDIKA – "Skueeze Paradise"
Nihilist & Lisa Nicky – "Final Destination"
NÖRDIKA – "Damn and down"
Victor Gulick – "Let's Dance"
Donia – "Red Zone"
Surorile Osoianu – "Bade, bădișor, bădiță"
OL – "Why You Play It Cool?"
Adelina Iordachi – "Deja Vu"
Nikko T. – "Destiny"
Y-Limit – "Live in Harmony"
Crista – "Pădure verde pădure"
Sunstroke Project – "Yummy Mommy"
NR 11 – "Adio"
VERA – "Vremea ta"
Massimo Sinceri – "In Questo Domani"
Nino – "It would be nice"
Sasha Bognibov – "My Favourite Schoolgirl"
Rise – "Don't trumble"
Lisa Volk – "Scrisoare către țară"
ADA DEEA – "Mystic Rose"
COSMINA – "Indestructible"
Angel Kiss – "Now I Know"
Gesica Sîrbu – "I'm in love"
Aliona Moon – "Du-mă"
Tania Pitușcan – "Miorița"
Pasha Parfeni – "Soarele și luna"
Ricky Ardezianu – "Una rosa rossa"
Harmony Scuffle – "Favourite One"
Valeria Condrea – "We're now different"
LOLA – "Temperatura"
Diana Elmas – "Miracle"
There may or may not be a national final, depending on if enough acts are judged worthy of onward exposure – it could be a one and done affair.
The songs should be available to listen to soon on https://eurovision.md