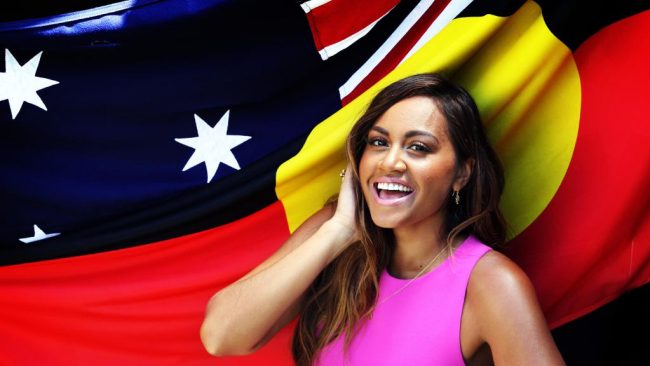 Sony Music has named the song that will represent Australia at the 2018 Eurovision Song Contest, as Jessica Mauboy brands Eurovision fans 'tragic'.
The global music giant confirmed Mauboy for the gig way back when, but in recent days, Song Music has leaked details of their chosen song online and through billboards using the  hashtag #wegotlove.
A version of 'We got love' leaked online at the weekend and Sony lawyers acted fast to get it taken down. With the cat very much out of the corporate bag, Jessica felt compelled to confirm the song title through Instagram. It's all terribly cloak and dagger, isn't it?
Charmingly, an article published by Australian broadcaster SBS noted how shocked Mauboy felt that the leak had "whipped Eurovision tragics" into action.
And now for the factual bit – the part that us 'tragics' love: Mauboy co-wrote We Got Love with DNA Songs, the award-winning team of Anthony Egizii and David Musumeci, who penned the Eurovision anthems for Dami Im (Sound of Silence) and Isaiah Firebrace (Don't Come Easy).