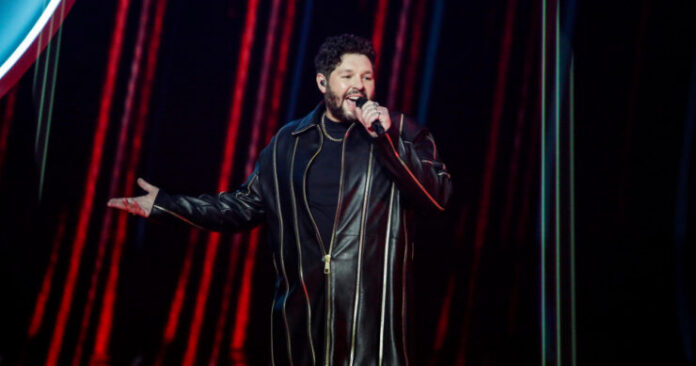 With James Newman scoring yet another last place for the UK at Eurovision – this time with zero points – we thought we'd have a glance at the British media and see how the news landed.
Surprisingly, no commentators want to suggest the score is another other than deserved. The times they are a changing.
Shocking and emotional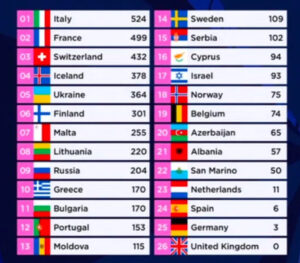 Starting with the British broadsheets. The left-leaning Guardian called nul points, "the latest in a long series of disappointing results", noting "Newman took the defeat in good humour, drinking a beer and standing up to applause from the live audience in the arena." For the Independent, it was a "shocking, emotional live ceremony". Of Newman, their critique was blunt: "Although it was a decent track, the dance bop – a mish-mash of soul, pop and Noughties garage – simply did not land live." The Times reported that the "Brit award-winning songwriter, was humiliated as he finished bottom of the pile."
The tabloid press focussed on Newman's score. The Mirror said Newman put on a "brave face as he faced the cameras in the knowledge his effort had been rejected by voters and viewers." The Sun decided to turn their ire on UK spokesperson Amanda Holden. She kicked off her short section with a greeting in French and Dutch, before adding "That is good evening in French and Dutch although I've got absolutely no idea which is which." A misfire they called 'arrogant'.
Daily Mail freebie, The Metro chose to focus on the Italian victors, calling the winners "too-cool-for-school rock band Måneskin", and then running a huge article on an alleged cocaine scandal that never was. The parent paper ran a series of photos, but kept its focus on The Queen and attacking the BBC in general, for once holding back on the 'everyone hates us' line. Not that it stopped below the line commentators. In a break from the newspaper's regular xenophobic line, an uncharacteristically astute reporter noted: "While some UK fans blamed Brexit for the poor showing, Australia, who were also part of the competition gave Britain zero points."
Brexit backlash
It was left to the rent-a-fascist-reporters from The Express to toe the party line and call the result a 'Brexit backlash'; bizarrely claiming: "The UK's average Eurovision placing has fallen 14 places since David Cameron delivered his Bloomberg speech in 2013 advocating for a Brexit vote." The rest of their article barely mentioned the contest and instead gave a potted history of Britain's most shameful recent hour.
The Daily Star (a low brow tabloid), chose to ask Katie Price for her take. While watching the results come in on her Instagram, she noted how it was "actually funny" and suggested that bosses in charge of the UK entry should have put her on stage. "I'd smash it" she said, if given the opportunity to go on stage in a black catsuit.