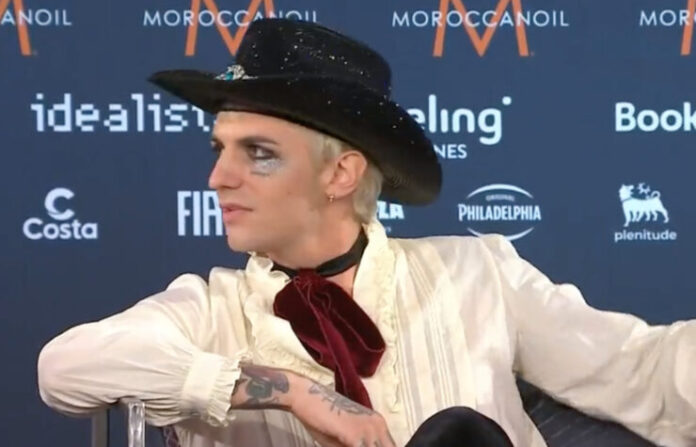 Achille Lauro was the seventh artist to have a press conference today, and he came on rather soberly dressed with a cowboy hat and some lovely trousers!
His questions were asked in Italian, presumably so he could answer them fully – again something I don't have a problem with. His staging concept was done because he is a 360 degree artist and has tried to be unique on every performance. He worked with the creative director of the Gucci fashion house.
Confidence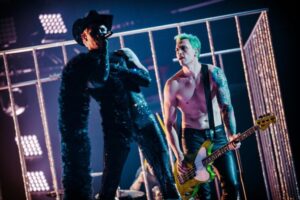 He says that he knows Måneskin as everyone knows each other in Italy. When asked who his competitors are in his semi final he says he doesn't see this as a competition rather than a stage to present his art. His confidence comes from his long journey as a communal artist back in 2018, and the fact he did more than 150 concerts in 2018. He's worked constantly since then, and his confidence has just grown with bigger concerts.
Shock factor
He thinks that he was able to be more controversial in his various Sanremo performance, because there are no public rehearsals. However in Eurovision it's harder to bring the shock factor, so he's trying something quite different.
When asked if he would rather represent Italy than San Marino he said he doesn't see Eurovision as a competition between countries, rather than a showcase of artists. Asked if it was important to be different ,he said the only thing that counts is *being* different especially for new artists.
The biggest compliment people can give him is to describe him as unique.