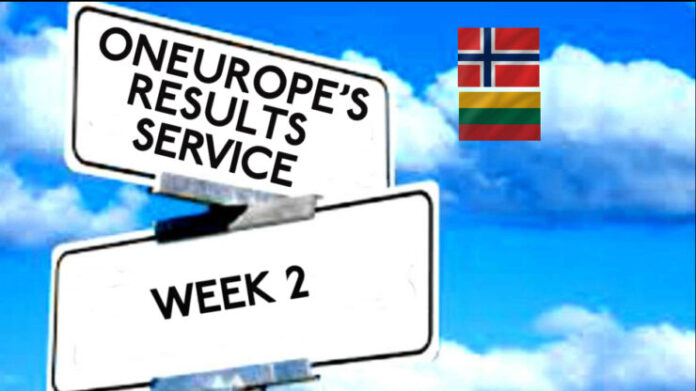 Yes I know this isn't the football pools but we gotta so something to differentiate ourselves from the crows. Welcome to your weekly round up of everything hat has happened results wise in the world of Eurovision!
This week there were, thankfully, only two selection shows and they were both Semi Finals!
Norway was the first to finish despite their show overrunning from the published time seen in many of your morning papers yesterday.  They had the duel format knocking out three songs, although "knocking out" is a loose term because they all get to come back in a repechage round in a few weeks time.
This qualified straight through to the final, and you can see the full results should you be so inclined.
Pools panel result : No Score Draw
Lithuania has been moving on a pace with their second quarter-final round heat.  Usually we pay this no heed here on OnEurope but, if it's what you want…..
The winner was this…
But, in truth, there were six winners as they all qualified for the next phase.
Pools Panel result : 1 1/2 points – Away Win. (Basically they are all rubbish!)