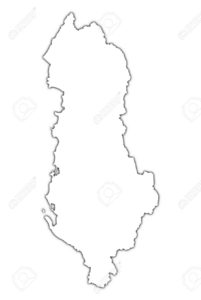 For some performers, it can be a long time between their selection, and the time they get to exercise their vocal chords on the hallowed Eurovision stage. Or at least it can seem a long time.
Spare a thought for today's birthday girl Eneda Tarifa. As we know, Albania uses its Festivali i Këngës to pick a representative. It's noteworthy that for a May contest, they use a contest in the previous year. So Eneda was duly chosen on 27 December 2015. She then had to wait for 41 other countries to choose their songs. In the meantime, she changed her song from Albanian to English, and even titled it the same as a previous winner. With the pressure off, all she needed to do was wait until the second semi-final. So what happened? Well, in a tightly fought semi-final, Eneda didn't quite earn enough points to reach even tenth spot. And they say that all things come to those who wait.
Eneda is 39 today.
Gëzuar ditëlindjen, Eneda!