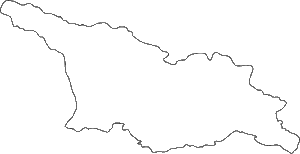 Songs get some by performers in many forms. I like soloists as they can put everything into their singing. I also like groups as they can share the load and bounce off each other. And then there are duets.
Duets can be a curious thing, and rely a lot on the chemistry between the two parties. Often, it comes down to the singers standing 10 centimetres apart and shouting at each other. On another subject, today's birthday girl სოფო გელოვანი/Sopho Gelovani was part of a duet with Disney overtones. It was even touted as a winner. It obviously didn't happen. Perhaps it was because Sopho and her pal Nodi came after five of the top seven songs.
Sopho is 38 today.
ბედნიერი დაბადების დღე, სოფო!