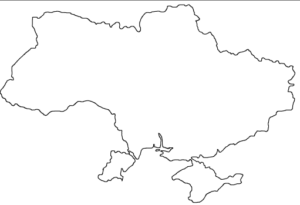 We love all songs here. For all their musical ability, or kickass prop, every song – and that's EVERY song – will have at least one fan.
Having said that, you must know there is that sort of song that few give a hope to. It lacks a bit of musical merit. The singer isn't that good at her craft, even though she looks OK. You fear that the song will do well because of where it comes from. You hope against hope that the good people of Europe will see through its vacuity and stop it getting through to the final. But deep inside you know, despite all the evidence to the contrary, that particular song sails through to the final and finishes on the left-hand side of the scoreboard. I'll let you decide whether the song by Олена 'Aльоша' Кучер/Olena 'Alyosha' Kucher falls into that category.
Alyosha is 36 today.
З Днем Народження, Альоша!