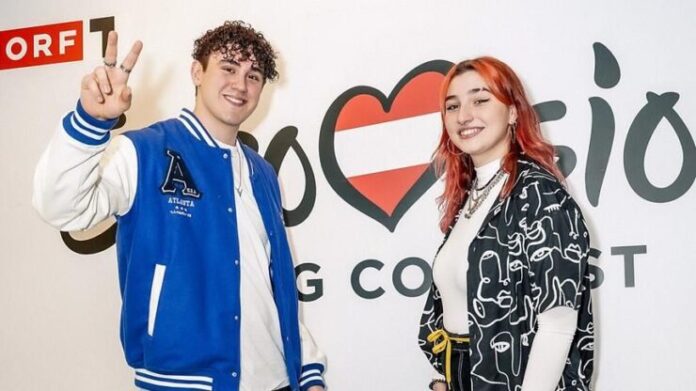 Well, Mr. Eurovision Ambassador, you are truly spoiling us today. Just when we thought it was all over, a fourth song came our way at midnight, turning yesterday into a truly terrific Thursday.
DJ LUMIX is the driving power behind 'Halo, with vocals provided by Pia Maria, the song that will represent Austria at the 2022 Eurovision Song Contest.
The DJ born Luca Michlmayr began producing music at the age of 11, and is currently one of Austria's most successful artists. LUM!X recently passed 700 million streams and has several gold and platinum records to his name. He's joined on his Eurovision song by eighteen-year-old singer/songwriter Pia Maria from Tyrol.