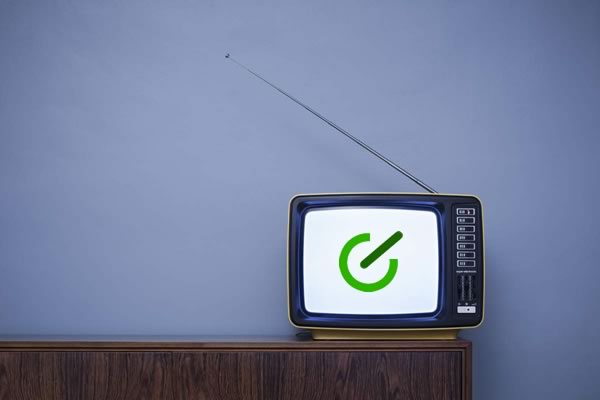 If you believe the EBU, Eurovision gets bigger each year. Last year they claimed 200 million, this year they've bumped their numbers up to 204 million. This is despite the fact that Russian viewers have been denied their annual fix.
Semi finals
Things didn't start well for Eurovision. There's not much available in terms of ratings for the semi-finals, but the numbers we could find didn't inspire. The Big Five nations tend to hide the qualifying rounds away on small channels, and despite the numbers being low, they were an improvement on 2016 in France, Italy and Germany. In Spain, however just 2.8% watched the first heat, falling to 2.7 for Thursday – record low numbers. In the UK, half a million watched on Tuesday, but on Thursday interest drained away with just 350,000 watching. As well as being down on Tuesday, the number was less than half of those who watched last year's show. In the Czech Republic just 145,000 turned on their sets – down 90,000 on last year. Polish TVP reported respectable numbers with 1.7 million on Tuesday, and 1.3 on Thursday.
Even in Eurovision's current spiritual home, things didn't look great. Just 337,000 Swedes watched the first semi final and 887,000 tuned in for the second. the worst ratings since the EBU introduced two qualifying heats.
In Switzerland, 90,000 watched edited highlights from the first semi final, shown before the second qualifier, which attracted 223,000 viewers – a market share of 18%, making it the most watched broadcast on SRF Zwei.
Finland reported low numbers across both semi finals. 525,000 on Tuesday was the lowest number since 2012 for a heat including the country. The second semi drew 177,000 – the second lowest ever.
It wasn't all gloomy news though. 1.4 million Dutch viewers watched the Tuesday show, and on Thursday 2.5 million supported O'G3NE. Blanche pulled in close on 40% of the Flemish market share and 25% of French viewers.
The Big Show
Naturally enough, Saturday evening brought better numbers. Eurovision fever certainly took hold in Italy, with Francesco Gabbani helping it top ratings with 3.742 million hooked. 57% of Portuguese viewers watched Salvador win. The peak numbers towards the end of voting saw 2.5 million watching the points stack up. Overall the contest did well averaging 1.4 million earlier in the evening up against football.

Hungarian interest was significantly higher this year. 798,914 viewers watched the final, equal to 27.3% of the market. A 20% surge on last year.
A massive 57% of Cypriot TV viewers followed Hovig in Kiev. In total 136,170 viewers tuned in to watch.
Despite not making the final, Slovenian interest continued, with 166,600 viewers tuning in – an 8.8% share. The Tuesday semi final pulled in 8.2%.
A healthy 4,067,000 (64.2%) of Dutch viewers watched and the Greeks were certainly behind Demy with 5.5 million glued to their screens. 807,0000 tuned in to watch in Romania, making it the most watched show on Saturday night.
It was the final broadcast for Israeli IBA, and it averaged 15.3%, peaking at 19.3 when IMRI sang. Despite being down on last year, this still made it the most watched show on Saturday.
Brexit had no impact on UK interest. The average was 6.73 million (36.6%), with a peak of 8.37 million (58.7%) at 11.30; up slightly on last year. It did however struggle whilst up against 'Britain's Got Talent' with numbers closer on 5.5 million.

In France, 4.7 million watched, helping it beat The Voice for the first time.
Next door, in Belgium, Flemish VRT was happy with an average of 1.2 million, peaking at 1.6 million when Blanche performed her top five song. In Walloon, almost half a million watched – the highest number since 2000.
Croatian HRT enjoyed a slight boost with 666, 498 viewers – a share of almost 50%.
A total of 3.1 million Polish viewers watched Kasia Mos in the Grand Final. It was the most watched programme.
Although at its peak Eurovision dominated ratings in Romania, the numbers overall disappointed. An average Saturday would see the top-rated show attract 1.5 million,  but when Alex and Illinca performed, they peaked at 807,00 (15% share). The average saw it finish second with just 561,000 watching (11% share).
Eurovision was the second placed show in Switzerland, with a 24.2% market share (272,000 watched).
Further afield, a record half a million Australians had an early start, watching the show at 5am. 1.1 million watched the peak time repeat. 64,000 watched in the USA – up 14,000 on last year.
Norwegian NRK reported 1.4 million – a 78% share – up from 890,000 last year. In Finland the semi final theme continued. After Norma John failed to qualify, just 525,000 watched; the lowest since 2005. In Denmark an average of 1.2 million watched the Grand Final, an increase of 441,000 viewers over 2016, making it the most watched television show last week.
Despite Svala not making the final, 153,000 Icelandic viewers were watching the contest – down 38,000 on last year, but still representing an incredible 97.5% share of viewers.
In Austria, the numbers averaged at 896,000 viewers, with a peak closer to 1 million at the end of voting. It's not bad, but down by nearly 400,000 since last year.
It was also bad news in Germany where 7.76 million tuned in. A 31.5% market share meant the worst ratings in eight years. Sweden too recorded low numbers with 2.9 million watching: the lowest since 2010.
In Estonia just 135,000 watched – the lowest number ever for a final and less than half the numbers seem earlier this year for Eesti Laul.
Unsurprisingly, things were dark in Spain too: just over 4 million (28.4 %) watched – the worst numbers in over ten years. Next year, RTVE plans to revitalise Eurovision.