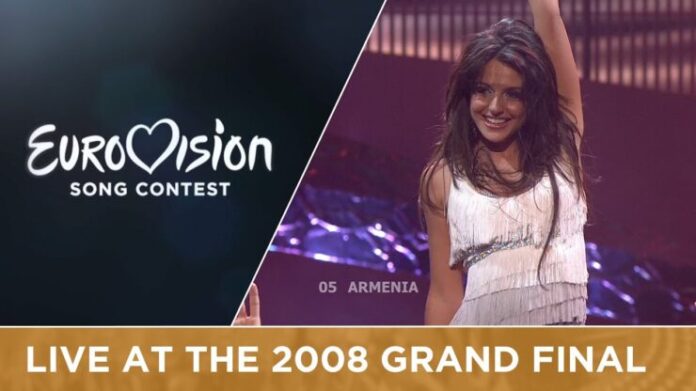 There are plenty of countries that have never won, and we all love them for trying. One day soon, we'll get another début winner. Who will it be? More to the point, if you go to the shows, where would you like to visit?
Our country today has never won, but today's birthday girl Սիրանուշ 'Սիրուշո' Հարությունյան/Siranush 'Sirusho' Harutyunyan achieved one of her country's two best results. Fourth. That's not a bad finish, but it would leave you out of the medals – if medals were awarded. Anyway, despite a certain other country débuting in 2008, she scored the most maxima in the Grand Final and still finished 73 points behind the winner. What she needed was a skater, as opposed to her wannabe skater boys.
Sirusho is 35 today.
Ծնունդդ շնորհավոր, Սիրուշո!