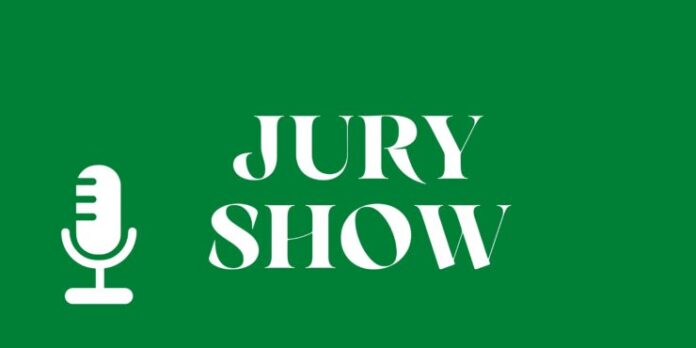 We're here and online, reporting from Turin's PalaOlimpico where it's time for the jury show for jury show for the Grand Final of the 2022 Eurovision Song Contest season. Tonight, the juries get to watch a full show and cast their votes – they'll help decide the winner tomorrow evening

Live at 8pm UK time
May 13, 2022 7:56 pm
ENDED
Latest update 1 week ago
I am emotionally spent after spending this two weeks with you, my loyal reader! - I'm off to get some shut eye and/or a drink. 
Mo will be with you tomorrow afternoon to see who is holding it together and i'll be doing some sort of radio shenanigans I am sure at some point tomorrow. 
Until then, my beautiful people, byeeeeeeee!
Phil's final jury ranking
Which will, I am sure, bear 0 resemblance to anything approaching reality. 
Sweden
Italy
United Kingdom
Greece
Poland
Armenia
Netherlands, The
Romania
Czech Republic
France
Norway
Belgium
Moldova
Ukraine
Spain
Serbia
Estonia
Lithuania
Azerbaijan
Australia
Iceland
Portugal
Finland
Switzerland
Germany
Well, STEFAN has a lot to live upto if he is not going to be completely wiped off the face of the earth scoring wise.
This is a decent show closer and it surprised me by getting out of its semi final and probably making ERR execs lose some more Euro by having to extend their hotels!.
The crowd are, as they have done all night, clapping along with this but I think that they have too much to do to get this high up the board - much as it pains me to say it. 
Stefan still mumbles, sadly, though Loreen won with bad diction!
This is fucking mental just at the right time.  If Only San Marino were here.  Konstrakta is going to score well locally but this is only going to be got by fans and locals.  
It doesn't have wide appeal but that doesn't stop me clapping and moving my hands like a mental case!
Coming after Sam has rocked the spaceship out this is a change of g ear.  Again, this is a fabulous song sung really really well. 
If a male ballad is what you are looking for, then this gets your ticks surely??
I can't be objective here. 
I was a little worried at that first 20 seconds but he made me cry again!
That is the performance I have waited a generation for (Sorry Surie)
It might be the UK next because there is going to be a massive set change!
Laura's mic goes wrong - great!
It might be the UK next because there is going to be a massive set change!
Laura's mic goes wrong - great!
Again, i'm not the intended audience for this.  Sheldon seems angrier than ever tonight, seems to be a theme with people with points to prove eh, Malik. 
Sheldon has a great voice - he just needed a song that showed off his range rather than his rage. 
Phil's Eurovision ranking after TWENTY songs.
Sweden
Italy
Greece
Armenia
Netherlands, The
Romania
Czech Republic
France
Norway
Belgium
Moldova
Ukraine
Spain
Lithuania
Azerbaijan
Iceland
Portugal
Finland
Switzerland
Germany
Load More