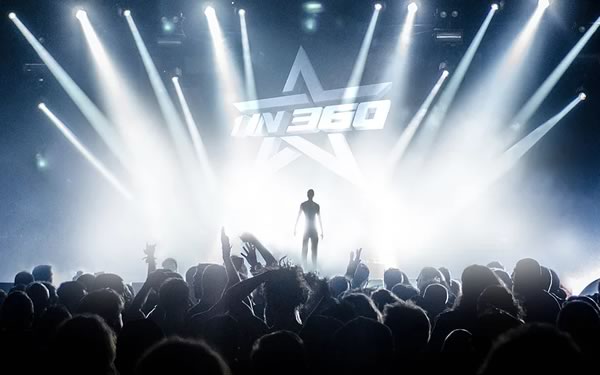 When strapped-for-cash broadcaster SMTV confirmed its place in the 2018 Eurovision Song Contest, everyone assumed Valentina's trust fund would cough up again.
But no! Instead we're being treated to the most convoluted selection process known to man (or woman, we're all for equality at OnEurope).
At the end of last year, SMTV launched a competition called 1 in 360. They invited literally anyone to submit a song. If you were prepared to part with five euros, you got fast tracked. It didn't auger well.
Back in December it was announced that a total of 1050 songs had been submitted, from which a shortlist of eleven emerged. Eight nominated by a jury – Austrian 2016 singer Zoë Straub, dancer Vince Bugg and British singer/songwriter Neon Hitch (No, we haven't either). It's assumed they're all mates of Straub's father – who gossips insist is bankrolling the whole competition.
It's a truly global line-up.
Wild cards
Three 'wild card' acts also made it through. Emma Sandström from Finland was picked by the official Eurovision fan club – the OGAE. Italian Giovanni Montalbano won an online vote. The broadcaster got to pick the third one and opted for local group IROL. Hoorah, so at least one act has a connection with San Marino.
How do they decide?
Updated: There will be two showcase broadcasts – recorded naturally enough in Bratislava (go figure). This is where we get to hear the acts try out various versions of their songs and get feedback. Critical feedback, not unwanted sounds generated by the sound system. These will air on 9 and 16 February.
And then they all get to perform a full (polished, it says, here) version of their song on 3 March.
Tell us about the voting
There's more than a whiff of making a quick buck here. It costs a euro to vote. And if you want to vote more than once, you'll need to get opening multiple PayPal accounts now. The percentage split between public/jury comes down to how many people, can be fagged to vote.